ZET REDÜKTÖR SANAYİ ve TİCARET A.Ş.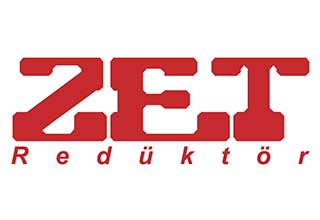 ZET REDÜKTÖR SANAYİ ve TİCARET A.Ş.
ZET Redüktör is one of the oldest technologically advanced gearbox manufacturers in Türkiye with over 60 years experience. ZET Redüktör's modern facilities having about 10.000 sqm are equipped with a wide range of hight-tech CNC production machineries and quality control equipment.
ZET Redüktör's wide range of products includes specially designed gearboxes which are tailor-made to each customer's requirements in addition to standard products.
All the engineering calculations like life time of gears, shafts and bearings are calculated with the worlds' most reliable software in the field KISSsof. Gearbox is modeled and designed as en bloc by using Kisssys, besides the calculation of all the compenents one by one.

Universal Monoblock gear reducer,
Special design and/or application gears and reducers,
2 and 3 stage helical gear reducers,
Worm wheel gear reducers,
Bevel gear reducers,
Planetary reducers,
Multi-speed gear boxes and gear-trains,
Turn-key gear box solutions
Organize Sanayi Bölgesi 14ncü Cadde No: 17, 26110, ODUNPAZARI ESKİŞEHİR , Türkiye
+90-222-236 2017
+90-222-236 2035
Firma İletişim Formu
21.288 kez görüntülenmiştir