ZİMAŞ ZİNCİR ve MAKİNE SAN. TİC. A.Ş.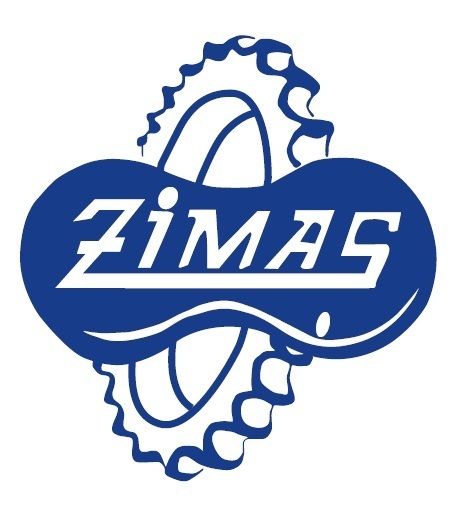 ZİMAŞ ZİNCİR ve MAKİNE SAN. TİC. A.Ş.
Zimaş Zincir ve Makine San. Tic. A.Ş. was established in 1976 by Mr. Hüsamettin TOPBAŞ to produce the needs of Turkish Industry. Zimaş has started to manufacture the transmission chain that are not produced up to that day .
The number of the special chains that we produced so far are over 3500 which are being used in various sectors. Zimaş is an intergrated factory which is covering from material preparation facilities to heat treatment under in one roof.
ZİMAŞ, Since its establishment our company has continuously increased the production capacity, production variety, production quality and come to this advance level and reached the technological level of European Companies in this sector. It has been a leading company in the process of opening to foreign countries especially after 1983 by exporting to Middle Eastern, neighbor and in particular to European Countries.
With our experienced and knowledge we established ZCF (zimaş Cold Forming) in 2015. We have whole certificate that requirements in a way to work with automotive sector by getting ISO/TS 16949
We have an important position not only just automotive sector , all other production areas from cunstruction sector to white goods industry .

- SERIAL PRODUCTION CHAINS:

- Bicycle and motorcycling chains
-Automobile eccentric chains
- Agricultural machines chains
- Roller chain
- Leaf chains

- PRODUCED CHAINS ACORDING TO THE DIN STANDART

- DIN 8187 Roller Chains
- DIN 8188 Roller Chains
- DIN 8187 Conveyor Chains
- DIN 8187 Chains with extended pin
- DIN 8187 Roller Chains with extended pin
- DIN 8165 Roller Chains with extended pin
- DIN 8189 Agricultural chains
- DIN 8187 Special chain (chains with spring)
- DIN 8187 Stainless chains
- DIN 8187 Chains with outboards roller
- DIN 8187 Rubber-coated chains
- DIN 8181 Special production (long-link chains)
- DIN 8152 Leaf chains
- DIN 8164 Chains with fixed bush
- DIN 8182 Rotary Api chains
- DIN 8150 Galle chains
- DIN 8165 Conveyor chains
- DIN 8167 Conveyor chains
- DIN 8165 Scraper chains
- DIN 8165 Special production (conveyor chains)
- DIN 8165 Special production ( chains with eccentric link )

- INDUSTRY -SPECIFIC CHAIN:

- Canned food factories
- Cement plant
- Sugar factories
- Iron-steel factories
- Wood working factories
- Macaroni factories
- Beverage ındustry
- Heavy equipment
- White goods manufacturers
- Textile factories
- Rubber manufacturers
- Automobile factories
- BOLT PRODUCTION – COLD FORMING:
- DIN 933 HEXAGON HEAD BOLTS (FULL THREADED)
- DIN 931 HEXAGON HEAD BOLTS (HALF THREADED)
- DIN 4017 HEXAGON HEAD BOLTS (FULL THREADED)
- DIN 4014 HEXAGON HEAD BOLTS (HALF THREADED)
- DIN 960 HEXAGON HEAD BOLTS (FINE THREADED)
- DIN 961 HEXAGON HEAD BOLTS (FINE THREADED UP TO HEAD)
- DIN 6921 HEXAGON HEAD BOLTS WITH FLANGE
- DIN 6914 HEXAGON HEAD BOLTS HIGH STRENGTHS
- DIN 7990 HEXAGON HEAD BOLTS FOR STEEL STRUCTURES
- DIN 912 HEXAGON SOCKET HEAD CAP SCREWS
- SPECIAL PRODUCTION BOLTS
- BOLT PRODUCTION – HOT FORGING:
- DIN 933 HEXAGON HEAD BOLTS (FULL THREADED)
- DIN 931 HEXAGON HEAD BOLTS (HALF THREADED)
- DIN 4017 HEXAGON HEAD BOLTS (FULL THREADED)
- DIN 4014 HEXAGON HEAD BOLTS (HALF THREADED)
- DIN 960 HEXAGON HEAD BOLTS (FINE THREADED)
- DIN 961 HEXAGON HEAD BOLTS (FINE THREADED UP TO HEAD)
- DIN 6921 HEXAGON HEAD BOLTS WITH FLANGE
- DIN 6914 HEXAGON HEAD BOLTS HIGH STRENGTHS
- DIN 7990 HEXAGON HEAD BOLTS FOR STEEL STRUCTURES
- DIN 912 HEXAGON SOCKET HEAD CAP SCREWS
- SPECIAL PRODUCTION BOLTS
- NUT PRODUCTION –COLD FORMING:
- DIN 934 HEXAGON NUTS
- DIN 555 HEXAGON NUTS
- DIN EN ISO 4032 HEXAGON NUTS
- DIN 6915 HEXAGON NUTS
- DIN 6923 HEXAGON NUTS WITH FLANGE
- DIN 928 SQUARE WELD NUTS
- DIN 929 HEXAGON WELD NUTS
- DIN 985 NYLON INSERT NUTS
- DIN 936 HEXAGON TIN NUTS
- DIN 939 HEXAGON TIN NUTS

- NUT PRODUCTION – HOT FORGING :
- DIN 934 HEXAGON NUTS
- DIN 555 HEXAGON NUTS
- DIN EN ISO 4032 HEXAGON NUTS
- DIN 6915 HEXAGON NUTS- SPECIAL NUTS

Demirtaş Organize Sanayi Bölgesi Mustafa Karaer Caddesi No:11, 16369, OSMANGAZİ BURSA , Türkiye
+90-224-261 02 60
+90-224-261 01 37
Firma İletişim Formu
26.055 kez görüntülenmiştir