YAKUP ZERE MAKİNA SAN. ve TİC. A.Ş.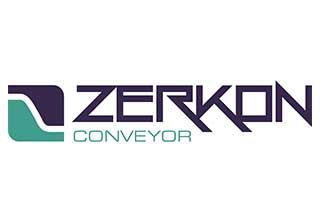 YAKUP ZERE MAKİNA SAN. ve TİC. A.Ş.
Founded in 2009, Yakup Zere Machines has stepped into indus- try with the manufacturing of Conveyor Systems for CNC Lathes and Process Center. With the initial investments, our company has shown quite a progress and has become the first and only compa- ny that can truely accomplish the needs of clients.

As a company which meets the requirements of TSE and CE stan- darts, we have a culture of belief in continuous development, quality orientation, improvement of service quality and construc- tive behaviour.

As a first choice of our custemers thanks to our products, our solu- tions, our services after sale; our main goal is creating value for both our clients and our employees. Our mission is providing re- liable, competitive and high quality service by aiming the perfect with our professional team.
Our company will always be serving to you, our valued clients, with the sales in domestic and international markets.

TALAŞ TAŞIMA VE DEPOLAMA SİSTEMLERİ :
Talaş Konveyörleri
Talaş Yükleme/Boşaltma Asansörü
Talaş Silosu
Talaş Arabası

TALAŞ GERİ DÖNÜŞÜM SİSTEMLERİ :
DS 300 Talaş Santrifüjü
Talaş Kırıcı
Santrifüjleme Sistemi

FİLTRASYON SİSTEMLERİ :
Kağıt Filtreli Seperatör
Manyetik Üniteli ve Kağıt Filtreli Seperatör
Manyetik Ünite
Merkezi Filtrasyon Sistemi
Drum Filtre Sistemi
Güzelyalı Mah. Derya Sok. No: 50, 28300, BULANCAK GİRESUN , Türkiye
+90 454 315 22 33
+90 454 315 22 88
Firma İletişim Formu
21.505 kez görüntülenmiştir