Y.D.Ç. METAL MAK.OTOM.NAK.İTH.İHR.SAN.TİC.LTD.ŞTİ.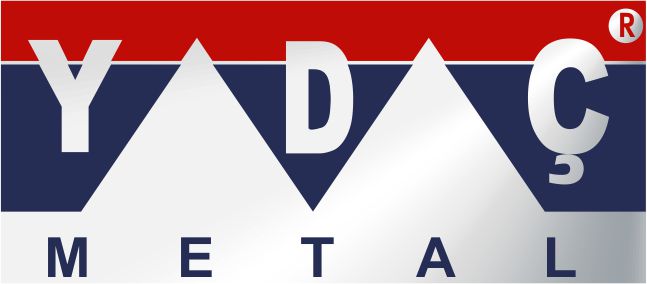 Y.D.Ç. METAL MAK.OTOM.NAK.İTH.İHR.SAN.TİC.LTD.ŞTİ.
It was established in 2006 within the body of YAĞCILAR GROUP, which started its activities in 1994. It serves in a total of 23500 m2 area with 7500 m2 open area located in Izmir Ulucak and Kemalpaşa Regions.

Our company;
- Laser cutting
- Plasma cutting
- Steel construction productions
- Sheet and rolled products, profile sales
- Special steel productions, Totem poles, metal transport pallets, transport cases, box productions, silos, metal cutting, fold workmanship ... has the power to produce and cut within its body.

Our company, which started out in 2006 with the philosophy of "Your values ​​are our values" and started branding under the name of YDÇ METAL in 2008, has made great progress by giving importance to education with its expert engineer staff and guiding its employees with on-the-job training. By obtaining ISO 9001 certificate in 2008, it both institutionalized its management style and streamlined its production.
By never compromising on quality in our productions, it is rapidly progressing to create quality awareness in employees.
Lazer Kesiim
Plazma Kesim
Oksijen Kesim
CNC Abkant Büküm
Robot Kaynağı
Sac Satışı
Profil Satışı
Boru Satışı
NPU-NPI-IPE
HEB-HEA
Altıgen Demir
Yuvarlak Demir
Ankara Asfaltı No:51 Sütçüler Mevkii, 35100, KEMALPAŞA İZMİR , Türkiye
+90 232 375 59 88
+90 232 375 50 76
Firma İletişim Formu
13.783 kez görüntülenmiştir