VERA OTOMASYON MAKİNE SAN. ve DIŞ TİC. LTD. ŞTİ.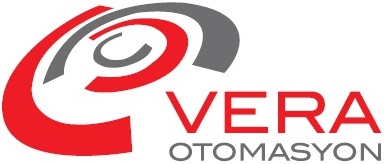 VERA OTOMASYON MAKİNE SAN. ve DIŞ TİC. LTD. ŞTİ.
Espnom Industrial Products started to operate in the industrial sector with hydraulic & pneumatic equipment and pneumatic sheet feeding systems in 2000, and responded to the demands in the market by starting to manufacture "Press feeding systems" with the experience and quality understanding gained in the following years.

Our product range includes S.A.D. brand with servo sheet drives, pneumatic drives, pneumatic shears, mold lubricant systems, roll opener and rectifier systems, easy mold clamping systems.

S.A.D. It meets the expectations of its customers with operator friendly and skilled software that can perform under the most demanding production conditions.

With the principle of "Experience and continuous improvement", S.A.D. Turkey's best, it has taken place in the industry as one of the most reliable machine company.
• Press Feeding Lines
• Mechanical Decoilers
• Hyraulic Decoilers
• Pneumatic Feeders
• Servo Feeders
• Servo Feeders with Straighteners
• Pneumatic Cutters
• Oilers
Topçular Mahallesi Ferhatpaşa Cad. No:6/G, 34055, EYÜPSULTAN İSTANBUL , Türkiye
+90-212-565 05 85
Firma İletişim Formu
20.629 kez görüntülenmiştir