TİTAN MAKİNA MADENCİLİK İNŞ.İML.İHR.İTH.İHR.VE TİC. LTD. ŞTİ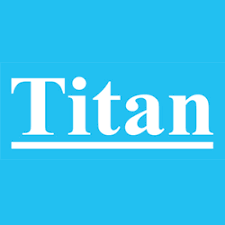 TİTAN MAKİNA MADENCİLİK İNŞ.İML.İHR.İTH.İHR.VE TİC. LTD. ŞTİ
Our company was established in Ankara in 1997 with the aim of producing construction equipment with the quality and technology that can compete with the brands in the international market for the infrastructure construction and underground metal mining sectors.

As a result of its intensive activities in research and product development and award-winning design projects, our company has been the market leader in Turkey since 2011 with the Titan IS26 – Titan IS21 Concrete Spraying Machines and Titan TM05 Concrete Mixers, which started mass production.

All the products we manufacture are designed in accordance with European Standards, taking into account human life and health, and each of them has CE certificates approved by TÜV Austria.

Titan Machinery is one of the competent solution partners of national and internationally respected companies in tunnel, underground mine and dam projects with its machines such as Tunnel Dump Truck, Personnel Carrier, ANFO Charger Truck, Crane Truck, Scissor Platform and Concrete Finisher designed for concrete dams, which complete its product range.

KTI Plersch Kaltetechnik GmbH – concrete cooling systems, ThyssenKrupp Industrial Solutions – cable crane systems, Vimatek Srl – hydraulic concrete vibrators, ITC SA – tunnel excavation and loading machines, Robit Rocktools Ltd – self-drilling driving systems, Jennmar – ground consolidation and fortification, Supanchor Rock Reinforcement Co. – self-drilling bolts, ECE Cogemacoustic SA – tunnel ventilation fans and JP Jensen Ventilation AB – tunnel ventilation fantubes are our international solution partners.
Concrete Spraying Machine
Concrete Transmixer
Dumper Truck
Scissor Lift
Basket Boom Truck
Personnel Carrier
1160. Sokak No:9 Ostim, 06370, YENİMAHALLE ANKARA , Türkiye
+90 312 354 9977
+90 312 385 5611
Firma İletişim Formu
2.512 kez görüntülenmiştir