TİMSAN TAAHHÜT İMALAT MONTAJ SANAYİ TİCARET A.Ş.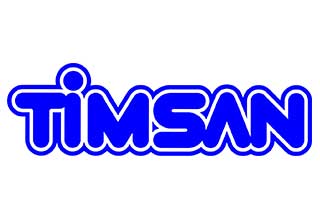 TİMSAN TAAHHÜT İMALAT MONTAJ SANAYİ TİCARET A.Ş.
Timsan was established in İstanbul in 1982 to carry out production of ground support equipment . Timsan has attained ISO 9001:2000 quality assurance system certification in 2002 by means of its production quality and experience.Subsequent to this TSE and CE cerfications has been attained for products one by one.

The progression which was started with Turkish Airlines, İstanbul Airlines, Çelebi, Havas just in Turkey in 1982, is being improved in these timsangse_homedays by exportations to 30 agents in 41 countries in Europe, Asia and Africa.

Our firm carries out design-production-quality control- sales and service/maintance after sales of more then 40 ground support vehicles and lots of equipments in Airport Sector and Ground Support Vehicles Production Sector which includes ; palet and container dollies, baggage trailers, conveyors, passenger stairs, ambulance truck, catering truck, water and lavatory trucks, de-icing truck, maintenance platform, loader,air traffic control tower, aircraft &cargo tow tractors.

In 1988, Construction firm of Timsan has been established as subsidiary company for constructions of industrial buildings in a turnkey manner.Since then The firm has been carried out more then 30 factory buildings and 4 hangar constructions.

Our third firm which was established in 1994 which serves to our customers for some kind of ground support vehicles which we do not produce. Besides, our fourth firm established in 2010 for to produce aircraft and cargo tow tractors.

Timsan has achieved being well known mark all around the world by its staff , as 110 employees and more then 1000 subcontractors/suppliers.
• Ambulance truck
• Catering truck
• Cleaning truck
• Maintenance truck
• Mobile air traffic control tower
• Passenger stair
• Belt conveyor
• Water and lavatory service vehicle
• Baggage & aircraft Tow tractor
• Baggage trailer
• Container dolly
• Pallet dolly
• Wheel change dolly
• Aircraft washing truck
• De-icing truck
• Helicopter carrier
• Towbar
• Transporter

Eyüp Sultan Mahallesi Kartopu (G-58) Sk. No:7, 34885, SANCAKTEPE İSTANBUL , Türkiye
+90-216-527 42 70
+90-216-364 33 63
Firma İletişim Formu
25.757 kez görüntülenmiştir