SARMAKİNA SANAYİ ve TİCARET A.Ş.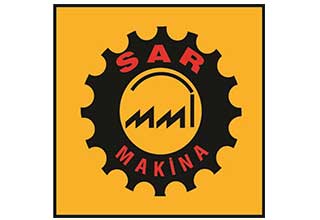 SARMAKİNA SANAYİ ve TİCARET A.Ş.
SARMAKİNA Sanayi ve Ticaret A.Ş was established in 1991 by SARKUYSAN Elektrolitik Bakır Sanayii ve Ticaret A.Ş. which is not only the leader of copper wire manufacturing in Turkey, but also one of the best known manufacturers in the world of copper wire.

Plant is located in Gebze, total area of 16.000 sq.m. with covered area 6.700 sq.m. SARMAKİNA is engineering, manufacturing and contacting company.

SARMAKİNA, is dealing with success, both in domestic and export markets, machine design and manufacture, complete projects on a turn-key basis and environmental protection projects especially for wire and cable industry.

SARMAKİNA Management is formed of experienced managers of copper and non ferrous metal industry, machinery, electric and high environmental knowledge engineers.
Steel Wire Reel
- SMD Type Steel Reels
- SMM Type Steel Reels
- SME Type Steel Reels
- SMD-H Type Steel Reels
- SMC Type Steel Cable Reel
- SMO Type Steel Reels
- SMB Type Steel Reels
- SMS Type Steel Reels
- Reel Equipment
Machinery
- Wire Pay Off
- Wire Spooler & Winder
- Rewinding Machines
- Band Filters
Products for Electromechanical Industry
- Copper and Aluminium Bus Bars
- Insulated Copper Wire
Osmangazi Mahallesi Kanuni Sokak No:12, 41700, DARICA KOCAELİ , Türkiye
+90 262 653 90 82
+90 262 653 90 89
Firma İletişim Formu
19.776 kez görüntülenmiştir