SARMAK MAKİNA KOMPRESÖR POMPA SAN. ve TİC. A.Ş.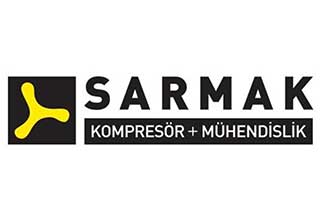 SARMAK MAKİNA KOMPRESÖR POMPA SAN. ve TİC. A.Ş.
SARMAK COMPRESSOR IS THE REALIZATION OF THE INDUSTRIALISM DREAM OF AN IDEALIST, ENTREPRENEUR, AND YOUNG ENGINEER, STUDY IN GERMANY. WITH THE KNOWLEDGE AND EXPERIENCE IN GERMANY, TURGAY SARACOĞLU STARTED IN 1975 TO BECOME A MACHINE MANUFACTURER IN HOMELAND. BY PROVIDING BUSINESS OPPORTUNITIES IN ITS OWN CITY, THE FACTORY HAS BEEN BROUGHT TO TODAY.

THE DIFFERENCE OF SARMAK IS THAT IT CONTINUES ITS RESPONSIBILITY AND PASSION TO MANUFACTURE THE BEST MACHINE FOR YEARS WITHIN HIGH ETHICAL VALUES. HONESTY, SINCERNITY AND JUSTICE ARE COMMON VALUES FOR ITS EMPLOYEES. CONFIDENCE-BASED STABILITY IS THE DEFINITION OF ITS RELATIONS WITH ITS CUSTOMERS AND SUPPLIERS.

SARMAK IS A MACHINE MANUFACTURER FOR MORE THAN 40 YEARS AND ALSO AN ENGINEERING, CONSULTANCY AND SERVICE COMPANY. DETERMINES THE NEEDS OF CUSTOMERS ACCURATELY, TAKING CAREFULLY AND FAST ACTIONS TO PROVIDE THE BEST SERVICE AT THE SALES AND AFTER SALES. IN THE TIME, MAKE IT EFFICIENTLY USING THE MOST ADVANCED TECHNOLOGY AND CONTINUOUSLY NEWS.

THE CAUSE AND PHILOSOPHY OF SARMAK; CONTRIBUTING TO THE SUCCESS BY FACILITATING THE LIFE OF THE ORGANIZATIONS WE SERVE, THERE IS ALWAYS RELIABLE AND RESPECT.
Air Compressors
• Tank mounted screw compressors
• Screw compressors
• Variable speed screw compressors
• Portable diesel screw compressors
• Oilfree screw compressors
• Piston compressors
• Turbo compressors

Equipments
• Compressed air dryers
• Compressed air filters
• Compressed air tanks
• Wall type invertor modules
• Heat recovery modules
• Electronic condensate drains
• Oil/water separators

Systems & Services
• Compressed air automation systems
• Compressed air engineering services
• Aftersales services
Acıdere O.S.B. Mah. Celal Bayar Bulvarı No:39, 01140, SARIÇAM ADANA , Türkiye
+90 322 394 55 04
+90 322 394 38 39
Firma İletişim Formu
22.268 kez görüntülenmiştir