KURŞUNEL KALIP MAKİNA OTO YEDEK PARÇA METAL ve SAC İŞLEME SAN. TİC. LTD. ŞTİ.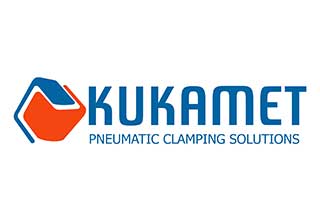 KURŞUNEL KALIP MAKİNA OTO YEDEK PARÇA METAL ve SAC İŞLEME SAN. TİC. LTD. ŞTİ.
KURSUNEL KALIP, who has a right to getting KUKAMET trademark registration, starts to manufacture in square 25m2 by Hasan KURSUNEL; therefore continues the fabrication about 2000m2 covered areas here and now. KURSUNEL KALIP manufactures the products like tinplate metal progressive mold, tinplate part by source material construction. We are conscious of why our customers would rather work with us by means of our quality and systematically performances. We believe in that it is not quite enough to exist; we need to grow up just so developing. Hereby we are in situated to register our quality and systematically performance with ISO: 9001:2008 doc. in 2004.
KURSUNEL KALIP begins to manufacture TOGGLE CLAMP underlying KUKAMET trademark by using the experience and knowledge bringing to work leader industry ones like MERCEDES-BENZ TURK INC. , TUMOSAN SAF HOLLAND GMBH . KUKAMET Turk Ind. has the RE-DE workings long-term before manufacturing the TOGGLE CLAMP being quality, functional, long-lasting; as a result, it is exhibited to the users' fancies. The realized RE-DE working by us is accepted by the leader industry. The used programs:
Unigraphics cad-cam- progressive die
Catia V5 R18 Cad
Autoform Forming Reality programs were used.

We continue to work with full capacity and our all performance for ensure that the world-known brand, a brand KUKAMET.

Welded Parts,
Assembled Parts,
Progresive parts and Spinning Parts
Fevzi Çakmak Mah.Kosgeb Cad. 10644 Sok No: 61-63, 42050, KARATAY KONYA , Türkiye
+90-332-345 08 05
+90-332-345 08 07
Firma İletişim Formu
19.156 kez görüntülenmiştir