KARMETAL SANAYİ ve TİCARET LTD. ŞTİ.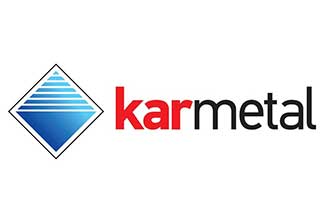 KARMETAL SANAYİ ve TİCARET LTD. ŞTİ.
Karmetal was founded in 1975 for manufacturing special purpose machines. During 1980's, Karmetal
started to manufacture spare parts for automotive factories and Turkish military. In 1997 we manufactured our first band saw machine. It was additional to spare parts production. In 2002 Karmetal quit spare parts production and focused merely on band saw machines production. We rapidly increased our model quantity and now we are the leading band saw machine manufacturer
in Turkey. Quality of Karmetal has been approved with TÜV-SUDVEST DIN EN ISO 9001:2008 and TURQUM quality certificates and our machines are compatible with the CE standards. We provide 2 years warranty for mechanics and 1 year warranty for electric-electronic parts with this convenience. Karmetal serves domestic and international market with great reputation and improving its recognition all around the world day by day. We export our machines more than 40 countries including USA,UK, Germany, Australia and Russia.
Manual,
Semi Automatic,
Automatic and PLC Controlled Bandsaw Machines,
Special Purposed Machine Production,
Spare Part Production For Automotive,
Tractor And Military Industries
Hanli Merkez Mah. Hatip Sok. No:32 Arifiye, 54100, ADAPAZARI SAKARYA , Türkiye
+90-264-276 59 16
+90-264-276 59 19
Firma İletişim Formu
25.011 kez görüntülenmiştir