İNTERSONİK MAKİNA SANAYİ ve TİCARET A.Ş.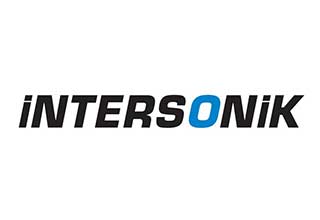 İNTERSONİK MAKİNA SANAYİ ve TİCARET A.Ş.
The company initiated business activities in ultrasonic industrial cleaning sector for metal surface treatment in 1988. As being the pioneer in this area, the company has been installing ultrasonic cleaning plants, tunnel type flat bed conveyor plants, cabin type washing machines for cleaning grease, cutting oil, chip, wax, buffing compounds, prior to coating, electroplating, painting or for maintanance purposes or final cleaning before packing in major industrial companies in Turkey and abroad since then.
The washing and phosphating plants were designed to meet the demands of the metal finishing and general manufacturing indusries such as; Automotive, Defence, Metal Ware, Textile, Electronics, Plastics, Dental and Surgical, Jewelllery, ...etc.
One of INTERSONIK's major achievements was, The Phasing-Out of Ozone Depleting Source In Industry. The project was succesfully implemented togather with World Bank and Turkish Technology Developement Foundation. The project summary is substituting water based aqueous ultrasonic washing plants instead of conventional chlorinated solvents machines in Turkey as an umbrella project comprising 40 private companies. The water based system offers a fully proven alternative to existing solvent based systems, provides improved cleaning, lower operating costs and obviously harmless environmentally friendly water based industrial detergent solutions, having no emission into the atmosphere, zero direct environmental impact.
INTERSONIK engineers and manufactures Washing and Phosphating Plants, Process Chemicals For Degreasing and Phosphating, Electro Chemical and Galvanic Treatment Plants under ISO 9001 Standards and CE Marking and European Standards.
The company is situated in Istanbul / Marmara region. The factory's area is 3000 m² closed and 2000 m² open. The company employs 50 highly skilled personels.
Industrial Washing Machines, Vehicle (Car & Locomotive) Washing Facilities, Grinding & Polishing Machines, Degreasing-Phosphating-Painting Plants, Plating Plants, Ultrasonic Repair Services, Cataphoresis & Anopheresis Treatments,Galvano-Electro Plating Equipments & Plants, Parts Washing Machines, Part Washing Machines
Hadımköy Mah. Atatürk Cad. Sanayi Bölgesi Alpaslan Sok. No:7, 34555, ARNAVUTKÖY İSTANBUL , Türkiye
+90-212-771 35 42
+90-212-294 93 53
Firma İletişim Formu
25.639 kez görüntülenmiştir