HİLALSAN MAKİNA ENDÜSTRİYEL ve TİCARET LTD. ŞTİ.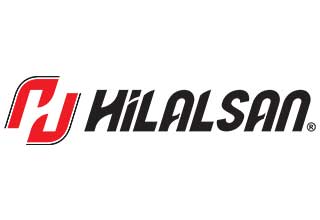 HİLALSAN MAKİNA ENDÜSTRİYEL ve TİCARET LTD. ŞTİ.
HILALSAN that was established in 1984 started the producktion with metal sehaars and today maintains its production with hydraulic iron workers hydraulic press, hydraulic press brake, hydraulic shears, guillotine shears with reducer. To offer machines with high performance, it realizes its production with quality and sensitively int the production lines equipment by advanced technology having computer-suphported desing programs. Our main targetfrom the date of our establishment is to offer sensitive,quality machines to the investing industrialists, to provide reliable aftersale service and to offer quality in the best price.

Our company provides services with HİLALSAN brand in the world markets and today it reached to the five continents and increases its potantial with the confidence that it provided to its customers. HİLALSAN preferred to sign many achievements in the future wqith its young and dynamic staff as it did in the pas.

HİLALSAN for Quality, Turist and, Stabiliyt.
Guillotine Shears with Reducer, Folding Machines, Guillotine Shears with Handle, Hydraulic Pipe Benders, Combined Punch Shear, Profile and Sheet Metal Shears, Long Blade Sheet Metal Shears, Short Blade Sheet Metal Shears, Concrete Iron Shears, Punching Shears, Special Sheet Metal Shears
B. Kayacık Mahallesi K.O.S.B. Evrenköy Cad. No: 4, 42280, SELÇUKLU KONYA , Türkiye
+90-332-345 16 16
+90-332-345 16 21
Firma İletişim Formu
22.466 kez görüntülenmiştir