EKİN MAKİNA PLASTİK SAN. TİC. LTD. ŞTİ.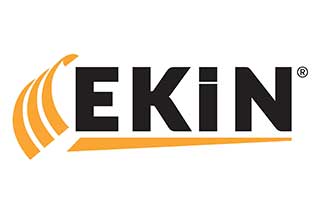 EKİN MAKİNA PLASTİK SAN. TİC. LTD. ŞTİ.
The company began its operations with 4 personnel after being established by Abdullah KARABULUT in Istanbul – Eyüp – Topçular district on an area of 250 m 2 in 1994 and at the end of the year succeeded to produce the Ekin190 Tonnes Plastic Injection Machine (With Contactor, Non-Computerised), which is our first product.When the calendar showed the year 1995, the company continued its production with 15 on an area of 500 m 2 , during this year, it integrated its products with PC based control system, initiated the Ekin150Tonnes and Ekin 240 Tonens R&D practices, completed the production within the same year. In total these three series took their place within the history of our company as the most demanded products within the 20 years of production of Ekin Makina.The success of our company in 2000 to produce dual coloured horizontal plastic injection machine; it was appreciated by the producers.When the calendar showed the year 2007, the Company began manufacturing with CNC benches and increased product capacity and accuracy. Additionally, it became the last standing castle of domestic production. Ekin Makina, whose R&D is strengthening with every passing day, carried out the move towards transforming its workshop manufacturing to modern facilities which would change the course of life of Ekin Makine manufacturing.In 2008, the company strenghtened itself with 3500 m 2 closed area of CNC Horizontal Process and CNC Turning Benches. And right afterwards Successfully Completed the Plastic Injection Machine Which Could Work Together Hydraulic and Servo Motor Applications (Hybrid) together with Süleyman Demirel University within the Scope of San-Tez Support of Ministry of Science, Industry and Technology.In the year 2013, the company could produce in masses groups of Horizontal Injection from 30 tonnes to 600 tonnes and Vertical Injection from 35 tonnes to 260 tonnes (Fixed Tray, Rotating Tray Dual Station, Sliding Tray Dual Station and Forward Sliding Tray Single Station) and continue its R&D practices without pausing.
Horizontal Injections
Vertical Injections
>Press Type
>Single-Station Sliding Bolster
>Double-Station Sliding Bolster
>Double-Station Rotary Table
Auxiliary Equipments
Special Production Machines
DESB Deliklikaya Mah. Elmadağ Cad. No:32, 34555, ARNAVUTKÖY İSTANBUL , Türkiye
+90 212 771 11 67-68
+90 212 771 08 42-43
Firma İletişim Formu
23.532 kez görüntülenmiştir