EDELMAK MAKİNE SANAYİ TİCARET A.Ş.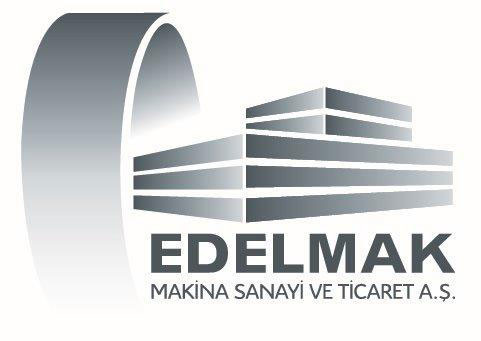 EDELMAK MAKİNE SANAYİ TİCARET A.Ş.
Edelmak A.Ş to our wide range of products from small pumps Inc. as 1.1 kW of power , which require high hygienic pressure 22 kV power , complete with a wide range of centrifugal pumps up to stainless steel centrifugal pump is produced . On the other hand , our company made ​​the production of widely used by the leading companies in the world and turnkey Spray Drying Plant ( type spray drying plant) is engaged in manufacturing . In our country, they need pumps in these companies as well as provide technical support to leading companies in industries that employ these techniques , cyclone ( cyclone 's ) , fluidized bed ( fluidbed ), air lock and so on. It meets the needs of all types of materials and machines . 2015 quality needed by the food industry , our goal is to move to the highest level of hygiene products driving our company 's position in the market at an affordable price in the market.
• Stainless steel centrifugal pump
• Nano filtration plant
• Reverse osmosis ( RO ) plant
• Line filter
• milk cooling tank
• Atomizer
• Towers , CIP , vacuum or process automation
• dust silo
• Fluıdbed ( internal / external )
• Process tank ( cheese, yogurt, cream , condensed )
• Monopumps
• Lobe pump
• Cheese boats
• Holder ( open / closed)
• Aerial milk transport tanks
• Balance tanks
• High -pressure pumps
• Cyclone
• Tubular heat exchanger
• Collector
• Conveyor
• Industrial type of chimney
• Vacuum pump
• The thermocompressors
• Cheeses boiled machines
• Fan
• Jet filter
• Filter systems
• Butter cream machine
• Vakumalt pump
Emirgazi Mah. Pazarcık Sok. No: 4, 42150, KARATAY KONYA , Türkiye
+90-332-355 90 90
+90-332-355 66 99
Firma İletişim Formu
23.377 kez görüntülenmiştir