ÇAĞDAŞ MAKİNA İTH. İHR. SAN. TİC. ve LTD. ŞTİ.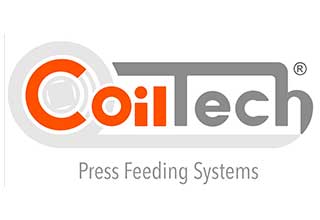 ÇAĞDAŞ MAKİNA İTH. İHR. SAN. TİC. ve LTD. ŞTİ.
Coiltech started its activities in 2000 as a sub-industry organization engaged in lathe and milling work in a 100 square meter workshop. With its work with the principles of high quality of workmanship and on-time delivery, it has become the supplier of the sector's large and well-established companies by catching a rapid momentum in its own market in a short time.

As one of the leading companies in the world in the field of press feeding systems, Coiltech brand, with its developed sales and service network with thousands of machines working in nearly 60 countries, continues on its way confidently with its young and dynamic team with a customer-oriented approach.
Roll Openers

- Mechanical Drum Decoiler
- Hydraulic Drum Decoiler
- Double Drum Decoiler
- Pallet Type Decoiler
- Servo Drivers
- Triger Servo Drive
- Geared Servo Drive
- Zigzag Servo Drive
- Straightening Servo Drive

Line Solutions

- Short Type Press Feeding Lines
- Long Type Press Feeding Lines
- Compact Driver

Destacker and Transfer Sist.

- Destacker Systems
- Press Transfer
- Transfer from Press to Press
- Cut to Length Lines
- Cut to Length Lines

Special Projects

- Disc Cutting Lines
- Blank Lines
Makine İhtisas Organize Sanayi Bölgesi 16. Sokak No:2, 41455, DİLOVASI KOCAELİ , Türkiye
+90 262 658 22 66
+90 262 658 22 76
Firma İletişim Formu
33.283 kez görüntülenmiştir