AYDIN TRAFO MAKİNA SANAYİ ve TİCARET A.Ş.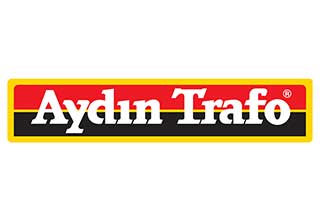 AYDIN TRAFO MAKİNA SANAYİ ve TİCARET A.Ş.
The business life of Aydın Trafo started by manufacturing the welding machines in 1960. The production of air piston compressors started in 1977. Air screw compressors was added into the product range in 1988 and high pressure washers in 2004.
our production is made in our plant located in Izmir Kemalpasa Organized Industrial Zone on over 10,000 sqm open and 7.000 sqm closed area. Our manufacturing plant is equipt with state of art production technology and machinery park. Our production capacity is 24.000 machines per year.
Having been continuing its investments and adopting a management concept favouring steady growth since the day it was founded. Aydın Trafo completed its branding process and became a reliable brand in the market.
Having managed to achieve the planning of the future succesfuly in the past, we have respectable market share in domestic market and export our product to over 30 countries.
Adopting the total quality concept at both managent and production, Aydın Trafo has proved this improvement by quality products which introduced the market and level has been reached in the market. In order to provide maximum customer statisfaction by instant and rapid solutions customer-focused management strategies
are applied in our company. As of 2015 the number of authorised services has been increased from 48 to 85 across Turkey for maximum customer satisfaction.
Aydın Trafo was certified to DIN EN ISO 9001 Quality Management System by TÜV Rheinland Germany in 2000 and CE attestation in 2004 by one of the leading notified body Bureau Veritas France. Furthermore, our products complies with GOST-R standarts for Russia and certified in 2001.
Piston Compressors
Screw Compressors
Compressor Heads
High Pressure Washing Machines
Foam Sprayers, Liquid Sprayers
Industrial Vacuum Machines
Polishing Machines
Ankara Karayolu Üzeri 26. Km., 35170, KEMALPAŞA İZMİR , Türkiye
+90-232-878 19 97
+90-232-878 17 80
Firma İletişim Formu
28.533 kez görüntülenmiştir