AKIM METAL SAN. ve TİC. A.Ş.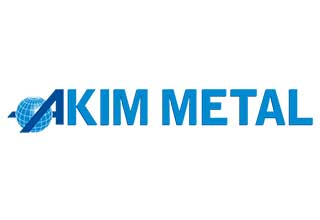 AKIM METAL SAN. ve TİC. A.Ş.
Akım Metal produces metal parts in Istanbul for automotive, home appliance, motor, aircraft and defense industries using machining and metal injection methods with over 40 years of experience. Since 2011 our R&D Center has been developing projects under Ministry of Science, Industry and Technology's incentives to create new products, to create differentiation at the market and in order to increase R&D activities and invest in R&D related business areas.

As a customer oriented company, Akim Metal's main principles are Quality, Cost and On-Time Delivery. Product quality is assured by using control methods, laboratory tests and product audits at every step from raw material incoming to finished part delivery.

With a highly respected position in metal industry, Akim Metal has ISO/TS 16949 and ISO 14001 certificates. Akim Metal targets for continuous improvement with technologically up-to-date machinery and trained personnel. All customer satisfaction indicators are carefully followed and evaluated. Fastest and most economical solutions are provided for Customers using automatized systems.

With our R&D Center, Akim Metal is targeting providing advanced technological solutions by developing our current engineering, testing-laboratory and production capabilities on Electrics-Electronics and Mechatronics divisions.
İstanbul Anadolu Yakası Organize San. Bölg. 2. Sanayi Cad. No: 7, 34953, TUZLA İSTANBUL , Türkiye
+90 216 593 19 90
Firma İletişim Formu
16.094 kez görüntülenmiştir